Recent Work
The Green Home
Project Name
The Green Home
Project Type
Single Storey
Project Category
Plinth House
---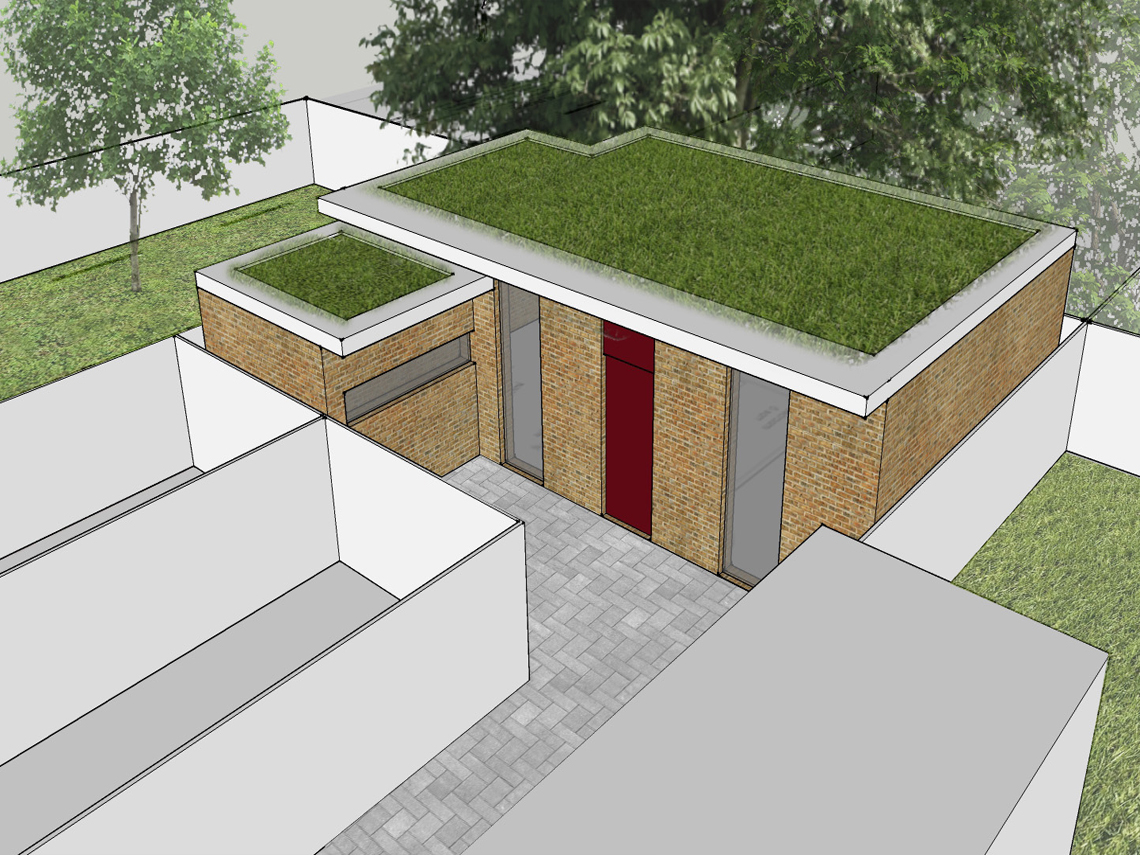 Elgin way, East London. A new build plinth house design for a single storey and sustainable new home. The proposal makes use of a disused piece of land sited to the rear of an apartment building. The new home makes use of thermal efficiency and passive cooling in addition to a green roof, solar panels and a large water retention tank offering a major improvement of sustainable drainage and permeability.

This model is Samson Space's in house developed system of creating sustainable homes on depreciated sites such as back land or pocket sites where new, sustainable homes can help resolve the UK's housing crisis in addition to the climate crisis. Where possible, new homes must respond to the growing concerns of environmental impacts and carve new methods of creating green architecture that improves drainage, air quality, biodiversity and energy efficiency.

This project is currently being developed through the planning process with a positive forefront as a sustainable method of design and build.